Tarping Services
We protect the area to minimize interruptions to your business
The team starts by assessing the area that needs to be protected. Then, they determine the best size of poly plastic tarp to use and the best method to safely access the repair area. The crew will take special precaution around heaters, lights and other elements, ensuring sprinkler systems remain exposed. The team will then work to secure the poly plastic tarp from the trusses using zip ties or steel wire, securing the poly plastic tarp to the perimeter walls. The experts will then "stitch" together joints in the poly plastic tarp using zip ties. This creates one continuous area of durable coverage, with minimal chance of debris or water escaping. Once the project is complete, the crew will remove and dispose of/recycle the materials accordingly.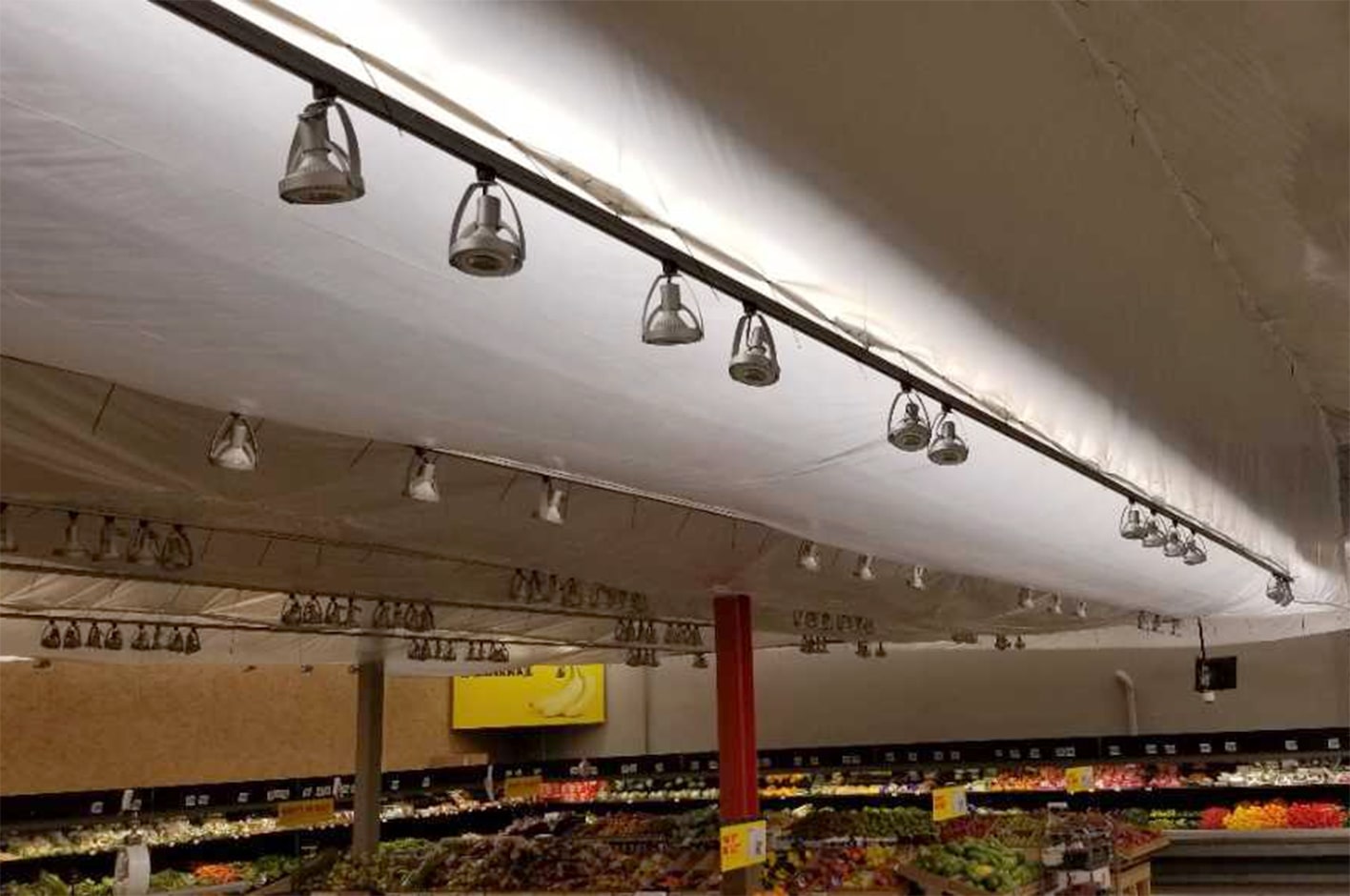 This is the process of installing four-millimetre clear poly plastic tarp suspended below the roof deck.
We use a premium-grade clear plastic poly and install it using high-grade cable ties, 18-gauge wire, staples and tape, to capture any falling debris.
Our method is as minimally invasive to your business or workspace below as possible.
We access roof decks by using mast, scissor, straight and articulating lifts.