Tile Services
We are Tiling Professionals
The tile-setting team will begin by making sure the surface to be tiled is level. After selecting the proper installation material and tools, the team maps the desired design of the tile being installed. The experts measure for square and choose the appropriate starting point for the tile. Using the appropriate notch-sized trowel, they apply mortar to the surface. The crew will apply mortar to the tile as well and install the tile with pressure and movement for complete adhesion. The crew will then install clips for consistent spacing and minimal "lippage". For any immovable fixtures, they will accurately customize holes or notches to best fit around the fixture. The crew will then allow the mortar to dry and clean all grout lines before applying the grout and removing any remaining residue.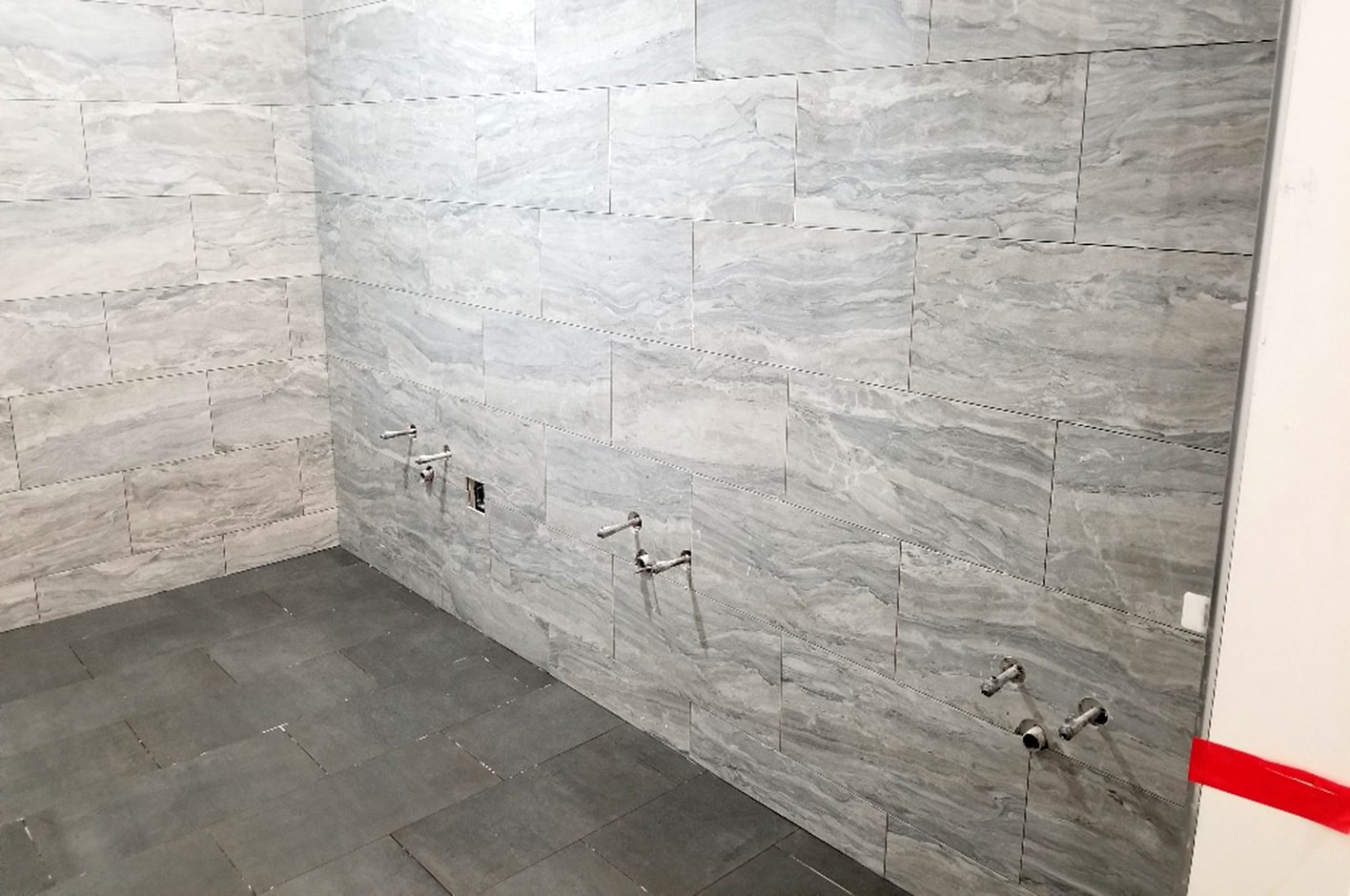 We ensure the subfloor/concrete pad is level and free of dust and debris.
If the floor is not level, we have the ability and training to mechanically chip or grind away old thinsets or mortar.
Perfect level Master™ clips/spacers are used in all installations to guarantee zero lippage.
Premium adhesives and mortars/thinsets by Mapei™ are used in all installations.
A high level of attention is paid to manufacturers' specifications and limitations to product use, i.e., patterns and suitable areas of use.
High-quality installation tools are used for cutting, for maximum precision.
Appropriate grout and caulking are used to finish every project.